Independent & Unbiased
Farmers have chosen Soil-Right since 1986 because legacy matters.
Agriculture has entered the information age, and in today's economic environment, investing in your soil is no longer a luxury; it's a necessity. Through proper analysis and strategic planning, you can prevent excessive applications of fertilizer and overuse of chemicals, allowing you to avoid spending unnecessary dollars.
The Soil-Right Advantage
Soil-Right is independent from the sale of any products.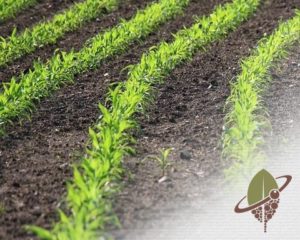 In fact, part of our process is informing you of what you don't need to buy! You simply get the most accurate, unbiased information and recommendations to enhance yield and produce more profit, while controlling costs, reducing waste, and protecting the environment. Key advantages of partnering with Soil-Right include:
Independent, unbiased provider of excellent information
Environmentally friendly recommendations that control costs in tough economic times
In-depth diagnostic services to enhance soil health and crop growth
Long-term partnership for ongoing success
Support of the Brookside Laboratories, Inc. network for ongoing education
Why Partner With Soil-Right?
In business for more than 30 years, Soil-Right has gained the knowledge, experience, and expertise to be the most reliable and accurate information source for soil and plant health.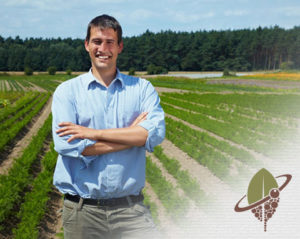 By uniting technology and experience, Soil-Right partners with farmers on an ongoing basis to create smarter, economically wise, environmentally sound programs aimed at enhancing yields and producing more profit. You can expect the following in a Soil-Right partnership:
A professional, friendly and reliable staff
Annual testing programs that allow you to trim costs year over year while enhancing future production
Straightforward and honest recommendations and services
Technologically advanced diagnostic systems
No pushing of products or services, just the facts
The attitude that your success is our success
Soil-Right's Accreditation
Soil-Right's president, Randy Darr, is a certified professional crop consultant (CPCC).
Randy is the 27th in the nation to earn and receive this respected certification from the National Alliance of Independent Crop Consultants (NAICC). To qualify, individuals must:
Have a minimum of three years' experience providing crop management recommendations with a bachelor's degree, masters degree, or a doctorate
Pass the state, regional, or national CCA exam
Provide a written case study to demonstrate the ability to integrate various types of technology to solve a client's problem
Submit references from five clients
Maintain 36 continuing education units each year
Confirm in writing acceptance of the NAICC code of ethics
Document pesticide safety training
We welcome you to contact us to discuss your soil management needs. We're so confident you'll agree that we're the best choice that we'll invest the time up front to provide you with a free consultation.